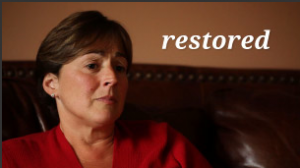 Ron Israeli, MD is a plastic surgeon who specializes in post-mastectomy breast reconstruction. As a founding partner at Aesthetic Plastic Surgery, PC, Dr. Israeli has helped to develop a breast reconstruction practice with a uniquely holistic approach. In his practice, patients are offered programs in a Patient Empowerment Program, led by a counselor with more than forty years of experience.
Dr. Israeli recently started creating life cast sculptures of some of his mastectomy and breast reconstruction patients. He began this project with the hope that these completed sculptures will promote awareness of breast reconstruction as a vital part of the recovery process after mastectomy.
MediaStorm was commissioned by Dr. Israeli to create a short film highlighting the psychological impact of the life cast project on a group of women who survived mastectomy and breast reconstruction.
MediaStorm's approach was to focus on a first-person narrative of one of these women, Lucienne Colombo, and to provide context to her experience by interweaving the perspectives of Dr. Israeli and Patient Empowerment Program Director Mollie Sugarman.
The goal was to provide an understanding of Lucienne's experience with cancer — from the shock of diagnosis to the depths of treatment to the relief of being cancer-free — in order to understand the real significance of the sculpture project for her.
To view, visit: http://mediastorm.com/clients/restored-for-ron-israeli-md